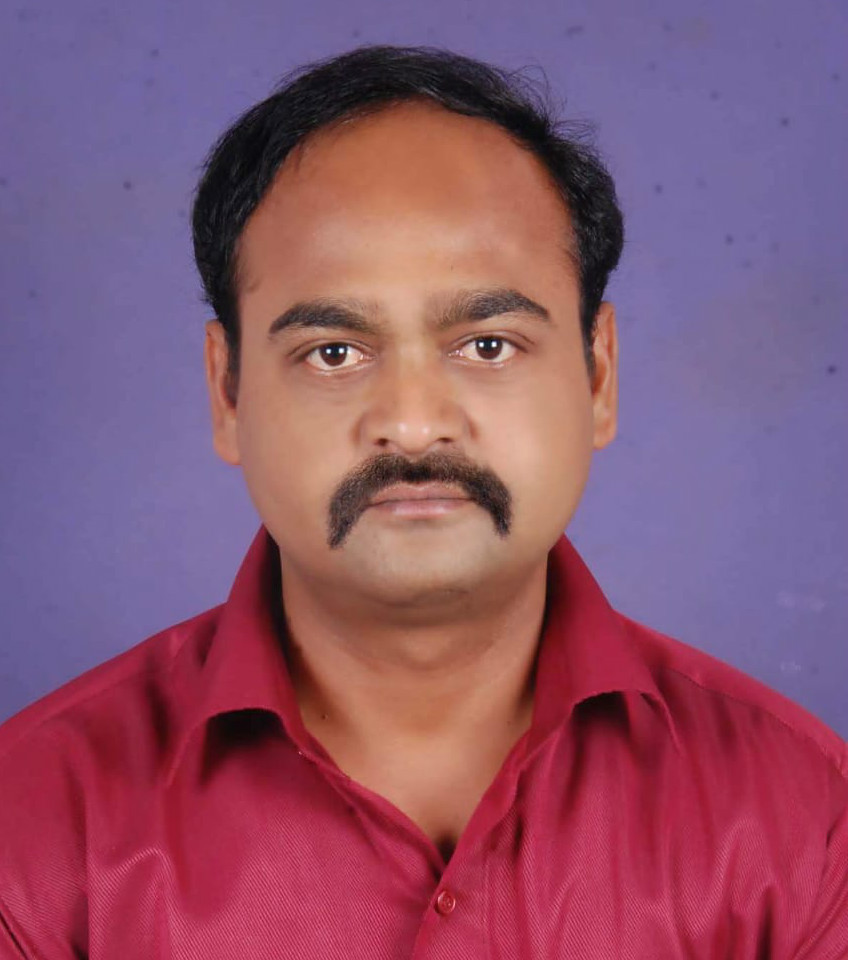 Prof. D.B. Mugadlimath
MP.Ed. M.Phil. (Ph.D)
Physical Director
Email id – dayabm333@gmail.com
Contact –9448752578
Battalion Commendation Card 2011
Chief Minister's Commendation Card 2012
Group Commendation Card 2012
NAPESS-National association of Physical Education and Sports Science.
IFCSS- Indian federation of computer science and sports.
"The Basic Rules and Game Structure in Basketball" in Research Express, Sept. 2015
"Advent of Technology in Games", in Research Arena, March 2016
 International/National Seminars / Conferences / Workshops
UGC Sponsored International Seminar on "Health related Physical Fitness and Wellness" at Poornaprajna College, Udupi on 22nd & 23rd August 2014.
International Conference on Physical Education & Sports Science at Manipal University on 9th-11th 2014.
National Conference on Interdisciplinary Approach In Physical Education And Sports at Bangalore 27th & 28th 2015.
International Workshop on Recent Trends in Physical Education and Sports Industry at Hyderabad on 26th & 27th June 2016.
 University Team Selection Committee Member
2012-13 – Ballbadminton
2013-14 – Volleyball
2014-15 – Netball
2015-16 – Football, Netball, Handball
 University Team Coach and Manager
2011-12 – Ball Badminton
2012-13 – Ball Badminton
2013-14 – Ball Badminton