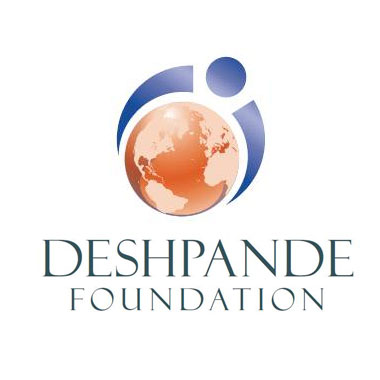 Founded by Gururaj Deshpande and Jaishree Deshpande in 1996, the Deshpande Foundation is the family's investment in promoting entrepreneurship and innovation as catalysts for change.Over the last 16 years, the Deshpande Foundation has embarked on large scale projects in the United States, Canada, and India.
The Deshpande Foundation encourages the use of entrepreneurship and innovation as catalysts for sustainable change in pursuit of economic development. They select entrepreneurs, ideas, and strategies and in turn connect these to resources, networks, and opportunities for further engagement and growth. Over the last eight years, the Foundation has helped over 90 NGOs in India to connect their innovations to relevance and developed nine programs catering to different target groups such as youth, young professionals, and rural inspiring entrepreneurs to educate and kindle the sparks of entrepreneurship.
The Leaders Accelerating Development (LEAD) Program of Deshpande Foundation, Hubli, Karnataka fosters innovative and entrepreneurial thinking within college students by exposing them to social issues and by encouraging them to volunteer their time and effort into the community. LEAD ignites their latent talent to come up with creative solutions. LEAD is an incubator where innovation meets implementation, knowledge meets experience,social issues meet solutions and efforts meet impact.
Through the unique platform provided by LEAD, more than 26,000 students from more than 250 partnering colleges throughout Karnataka, Maharashtra, Telangana, Andhra Pradesh, Uttar Pradesh and Tamil Nadu are implementing
bold solutions to big problems in their communities while simultaneously building their self-confidence and developing important leadership skills.